Welcome fellow book-ravers, and thank you for joining me today for my stop on Fierce Reads' Foolish Hearts Blog Tour. Today I will be raving about my love for Emma Mills' Foolish Hearts and pairing it with a snack recommendation. Enjoy!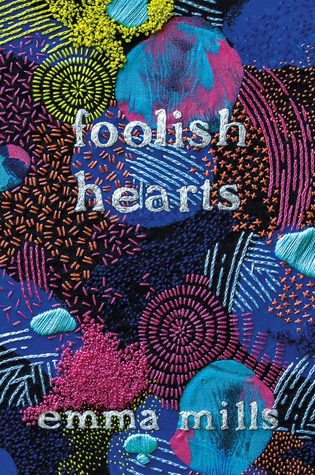 Title: Foolish Hearts
Author: Emma Mills 
Publication Date: December 5, 2017
Publisher: Henry Holt and Co./Macmillan
Genres: Young Adult, Contemporary 
Synopsis:
A contemporary novel about a girl whose high school production of A Midsummer Night's Dream leads her to new friends—and maybe even new love.
The day of the last party of the summer, Claudia overhears a conversation she wasn't supposed to. Now on the wrong side of one of the meanest girls in school, Claudia doesn't know what to expect when the two are paired up to write a paper—let alone when they're both forced to try out for the school production of A Midsummer Night's Dream.
But mandatory participation has its upsides—namely, an unexpected friendship, a boy band obsession, and a guy with the best dimpled smile Claudia's ever seen. As Claudia's world starts to expand, she finds that maybe there are some things worth sticking her neck out for.
LINKS:   Goodreads | Amazon | Barnes & Noble |  The Book Depository
---
Oh, Foolish Hearts, how do I love you? Let me count the ways. First, this book has everything from great family dynamics, amazing friendships, and a sprinkle of quirky characters. I am a sucker for sarcastic characters–the wittier, the better–and of course, Emma Mills does not disappoint with her main character Claudia.
I adored Claudia throughout the story. She's smart, creative, snarky, and gives herself room to mope but also grow. And when it comes to friendships in Foolish Hearts, I love that it is Claudia's truthful and witty personality that attracts Gideon to befriend her. Gideon and Claudia belong on two different sides of the introvert v. extrovert spectrum, but I love that they are always on the same wavelength. Their chemistry and banter are perfect, which allows this book to be the epitome of constant smile with the cutest dimples that will make you swoon. 
I adored this book, the characters, and all the crazy shenanigans that come with it. Add in video game quests, boy band obsession, amazing friendships, broken hearts, mending hearts, and a Shakespeare comedy, and you get one of the swooniest, funniest, and heartwarming stories called Foolish Hearts. 
In Foolish Hearts, Claudia is introduced to Gideon's random quirks and "strange things Gideon says or does," which are documented by his friends on an online account: JustGideonPrewittThings. One of Gideon's strange preferences is that he likes to eat his cereal soggy. So today, I thought I would "taste test" Gideon's soggy cereal preference with Froot Loops.

Ingredients: Cereal of your choice and milk. Don't forget a bowl and a spoon.
CONTROL GROUP

Eat the cereal with no added milk.
SOGGY CEREAL

For "Soggy" Cereal, Gideon pours milk into a bowl of cereal and lets the concoction "marinate" for about ten minutes.
CRUNCHY CEREAL

Pour cereal and milk into a bowl, and start eating it for that perfect crunch.
THE WINNER!
I am a texture eater, so soggy cereal is out for me. CRUNCHY CEREAL WITH MILK, ALL THE WAY! Sorry not sorry, Gideon. 
Which way do you prefer eating a bowl of cereal? Comment below, if you like crunchy or soggy, or no milk at all. I would love to hear your thoughts and how you compare to Gideon.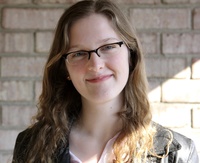 Emma Mills is an author better known to her subscribers as vlogger Elmify. She is also cocreator and cohost of the "life skills" channel How to Adult, which ended in 2016.
December 5
Fire and Ice Reads – Author Guest Post
December 6
Rants and Raves of a Bibliophile – Raves & Craves
December 7
Ex Libris – Playlist
December 8
Fiction Fares – Mood Board
December 9
Mary Had a Little Book Blog – Shakespeare Theme
December 10
Brittany's Book Rambles – Author Interview
December 11
The Fox's Hideaway – Shakespeare Theme
December 12
Alexa Loves Books – Gift Guides for Gideon and Claudia
December 13
Lisa Lost In Lit – Bookish Inspiration Post