October 2018: Monthly Recap
Welcome to my monthly recap post, in which I highlight the books I read in the last month, bookish items I acquired, book events I attended, bookish news, and/or subscription boxes I received this month.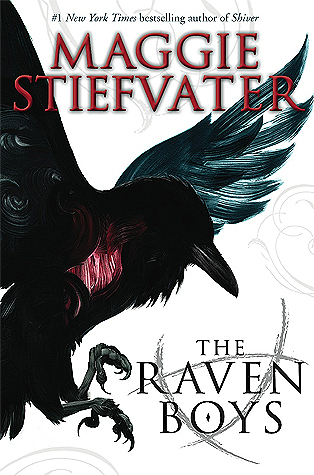 ★★★★★
This is my second time reading The Raven Boys, and I loved it even more this time around. I love the friendships that are created in this book. And ahhh…the magic, the history, the setting, and even the side characters are perfect.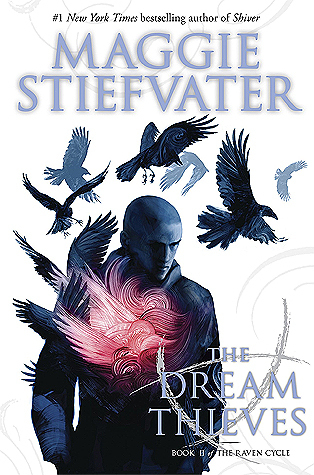 ★★★★
This is my second time reading The Dream Thieves and once again this series keeps blowing me away. I enjoyed diving back into story and the lore. I wasn't crazy about Ronan at first, but now he's one of my favorite characters.

★★★★★
I have finally read Blue Lily, Lily Blue (it's taken me years), but WHOA! Maggie is such a an amazing and atmospheric writer. Her characters are so real and drive this these books with so much force. 

★★★★
I really enjoy Paranormal Romance books and this one did not disappoint. The characters are funny and strong-headed, and the romance is so swoony.
   
(Click on the banner to be linked to blog post)
Physical Books and ARCs
Thank you to Jimmy Patterson Books for an early copy of Once & Future.
Synopisis: 
I've been chased my whole life. As an illegal immigrant in the territory controlled by the tyrannical Mercer corporation, I've always had to hide who I am. Until I found Excalibur.
Now I'm done hiding.
My name is Ari Helix. I have a magic sword, a cranky wizard, and a revolution to start.
When Ari crash-lands on Old Earth and pulls a magic sword from its ancient resting place, she is revealed to be the newest reincarnation of King Arthur. Then she meets Merlin, who has aged backward over the centuries into a teenager, and together they must break the curse that keeps Arthur coming back. Their quest? Defeat the cruel, oppressive government and bring peace and equality to all humankind.
No pressure.

Thank you to Delacorte for an early copy of The Waking Forest.
Synopsis:
The waking forest has secrets. To Rhea, it appears like a mirage, dark and dense, at the very edge of her backyard. But when she reaches out to touch it, the forest vanishes. She's desperate to know more—until she finds a peculiar boy who offers to reveal its secrets. If she plays a game.
To the Witch, the forest is her home, where she sits on her throne of carved bone, waiting for dreaming children to beg her to grant their wishes. One night, a mysterious visitor arrives and asks her what she wishes for, but the Witch sends him away. And then the uninvited guest returns.
The strangers are just the beginning. Something is stirring in the forest, and when Rhea's and the Witch's paths collide, a truth more treacherous and deadly than either could ever imagine surfaces. But how much are they willing to risk to survive?
Thank you to Fierce Reads for sending me a finished
copy of Anna and the Apocalypse to review.
Synopsis:
School's out for the end of the world.
Anna and the Apocalypse is a horror comedy about a teenager who faces down a zombie apocalypse with a little help from her friends.
Anna Shepherd is a straight-A student with a lot going on under the surface: she's struggling with her mom's death, total friend drama, and the fallout from wasting her time on a very attractive boy. She's looking forward to skipping town after graduation–but then a zombie apocalypse majorly disrupts the holidays season. It's going to be very hard to graduate high school without a brain.
To save the day, Anna, her friends, and her frenemies will have to journey straight to the heart of one of the most dangerous places ever known, a place famous for its horror, terror, and pain…high school.
This novel is inspired by the musical feature film, Anna and the Apocalypse.
NETGALLEY (e-ARCs/galleys)

White Stag by Kara Barbieri

Bloodleaf by Crystal Smith

Romanov by Nadine Brandes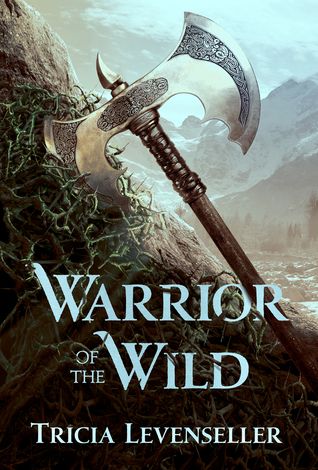 Warrior of the Wild by Tricia Levenseller
October's Uppercase Box
October's OwlCrate Box
October's ShelfLoveCrate
October's Whimsify
October's Fox and Wit Box

Octobers's Fairyloot
How did you treat your shelves in October?