TOP 5 WEDNESDAY is a weekly meme created by Lainey @ GingerReadsLainey and is currently hosted by Samantha @ Thoughts on Tomes. Every Wednesday a new topic is listed on the Goodreads group, and you list your top 5 books related to the particular topic.
This week's topic is…
Books You Want to Read Before the End of the Year
I've heard people raving about this book, but I've also heard that this book made people cry. I want to read this book, but I also don't want to cry. See I'm in a conundrum here. Hopefully, before the end of the year, I'm in a mindset that has prepared me to read The Serpent King. 
Stalking Jack the Ripper has been on my radar for quite a while, and I have been lucky to be invited to be part of the book's blog tour. I cannot wait to read this one soon!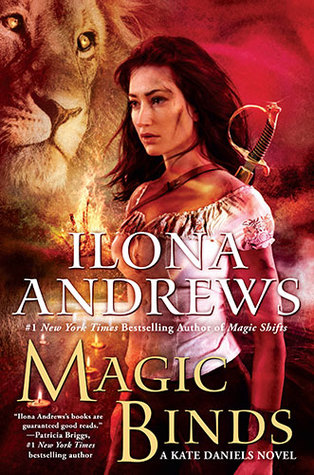 I love Ilona Andrews' Kate Daniel series. Whenever a new Kate Daniels book shows up, I buy it, read it in one day, and then patiently wait for the next book in the series. If you love urban fantasy, a sassy and strong heroine, and awesome banter between two crazy-about-each-other-characters, definitely pick up this series. 
Kristen Simmons is one of my favorite authors in the YA community. I cannot wait to read her new book, Metaltown, and rave about how awesome she is some more. Plus this cover is artistically BEAUTIFUL. 
HOLY MOTHER OF BOOKS, DAT COVER! I am a cover fanatic, and yes, I will buy a book based off its cover, even if I do not know the synopsis. But I've read this synopsis of this book, and it just makes me want to read it even more. The synopsis had me at, "Thrust into the glamour of Victorian London…" GIMME! GIMME! GIMME!
What books do you hope to read before the end of the year?