TOP 5 WEDNESDAY is a weekly meme created by Lainey @ GingerReadsLainey and is currently hosted by Samantha @ Thoughts on Tomes. Every Wednesday a new topic is listed on the Goodreads group, and you list your top 5 books related to the particular topic.
This week's topic is…
Books That Took Me the Longest to Finish
So a side note about myself. I am a quick reader; I can usually read a 350-paged book in less than 4 to 5 hours. But as a mood reader it is hard for me to just sit down and read any book from my shelf. So on weekends, I usually binge read at least 3 to 4 books. It's very unusual and rare for me to set a book aside and read it over a weekly or monthly period, but I have done it, and the books below are proof. 

Station Eleven took me 7 months to finish. I loved the book, and honestly I think I did not want it to end. Check out my review HERE.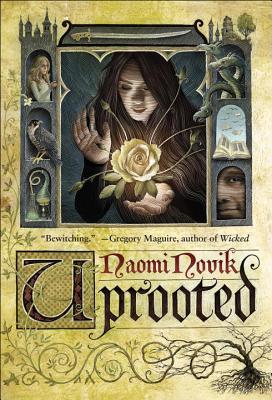 I savored Uprooted to the very end. Every chapter was captivating and wonderfully written. I tried to make this book last as long as I could. This was also the last book I read and gushed about with my mom before she passed away. I think she would have loved reading it. Check out my short review HERE.
I had a hard time connecting to My Lady Jane. I really had to push myself to read and finish this book. Check out my struggles in my review HERE.
I think Truest is one of the most underrated books I have read in the last 2 years. It is truly spectacular and heartbreaking all at the same time. Check out my short review HERE.
I read Mosquitoland last year over a monthly period and loved it. I checked my Goodreads account to see if I had written a review, and it turns out I'm still "processing" my thoughts on it. Yeah, I need to get that review up ASAP, because this book deserves all the praise!!! 
What are some books that took you the longest to finish? Is there a reason why it took you so long?