Yay! I'm so excited to be part the Reign the Earth blog tour. Thank you to Bloomsbury for inviting me to not only share my thoughts and rave about how much I love A.C. Gaughen and her new amazing book, but I also get to fangirl and pick which women I would love to "reign the earth" with.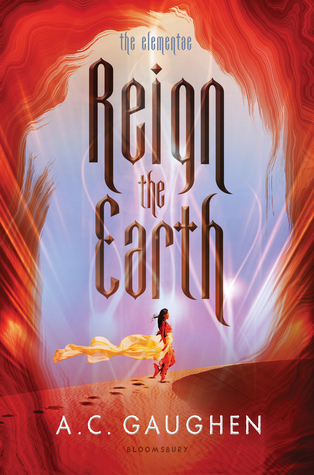 Title: Reign the Earth
Author: A.C. Gaughen
Published by: Bloomsbury
Publication date: January 30, 2018
Genres: Young Adult, Fantasy
Synopsis:
Shalia is a proud daughter of the desert, but after years of devastating war with the adjoining kingdom, her people are desperate for peace. Willing to trade her freedom to ensure the safety of her family, Shalia becomes Queen of the Bonelands.
But she soon learns that her husband, Calix, is motivated only by his desire to exterminate the Elementae—mystical people who can control earth, wind, air, and fire. Even more unsettling are Shalia's feelings for her husband's brother, which unleash a power over the earth she never knew she possessed—a power that could get her killed. As rumors of a rebellion against Calix spread, Shalia must choose between the last chance for peace and her own future as an Elementae.
This intense, richly drawn high-fantasy by the author of Scarletwill hold readers spellbound.
Goodreads / Amazon / Barnes & Noble  /  Book Depository
---
Which strong women would I
choose to Reign the Earth with?
Of course, I would have to pick two of the most notable women that have impacted my life in the most positive, fiercest, and strongest way: Amelia Earhart and Buffy Summers from Buffy the Vampire Slayer.
My obsession with Amelia Earhart and her mysterious whereabouts, began in grade school. I checked out every book I could find on her in my school library and county library. Not only did I learn about her historical aviation flying adventures, but I also found out that as a young adult and throughout her whole life she always faced her challenges head on. Amelia not only challenged and pushed herself, but she challenged societal standards and pioneered a leeway for women to accomplish their dreams. I would love to have a fierce spirited adventurer like Amelia by my side if I were to reign the earth.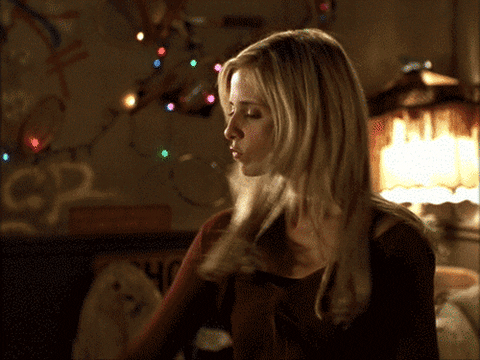 I am a huge Buffy the Vampire Slayer fan and some of you may already know that it is my all-time favorite show. This show was the first media outlet to show me that women can be spunky, determined, witty, and badass fighters. Having the Chosen One at my side during my reign of earth would not only provide me a helping hand when it came to fighting off bad guys, but Buffy would never hold back any sarcasm or words of wisdom. Hey, this girl died twice, and she still kept fighting the good fight and saving the world a lot. 
GIVEAWAY
Win a Signed copy of Reign the Earth (open to US/Canada only)