Waiting on Wednesday is a weekly meme that highlights pre-publication/upcoming releases that readers cannot wait to get their hands on. It is hosted by Jill at Breaking the Spine.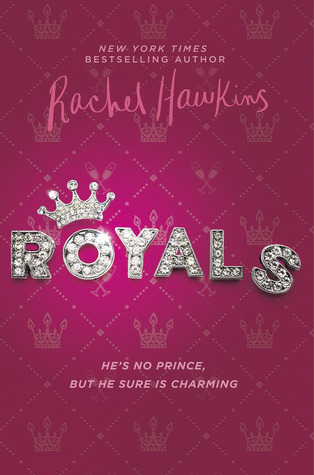 Title: Royals
Author: Rachel Hawkins
Publication date: May 1, 2018
Publisher: Penguin Random House
Genres: Young Adult, Contemporary
Synopsis
Meet Daisy Winters. She's an offbeat sixteen-year-old Floridian with mermaid-red hair; a part time job at a bootleg Walmart, and a perfect older sister who's nearly engaged to the Crown Prince of Scotland. Daisy has no desire to live in the spotlight, but relentless tabloid attention forces her to join Ellie at the relative seclusion of the castle across the pond.
While the dashing young Miles has been appointed to teach Daisy the ropes of being regal, the prince's roguish younger brother kicks up scandal wherever he goes, and tries his best to take Daisy along for the ride. The crown–and the intriguing Miles–might be trying to make Daisy into a lady . . . but Daisy may just rewrite the royal rulebook to suit herself.