Waiting on Wednesday is a weekly meme that highlights pre-publication/upcoming releases that readers cannot wait to get their hands on. It is hosted by Jill at Breaking the Spine.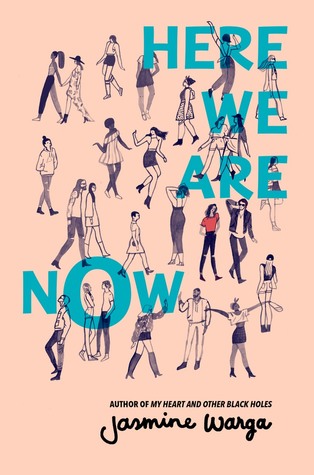 Title: Here We Are Now
Author: Jasmine Warga
Publication date: November 7, 2017
Publisher: Balzer + Bray
Genres: Young Adult, Contemporary
Synopsis
Despite sending him letters ever since she was thirteen, Taliah Abdallat never thought she'd ever really meet Julian Oliver. But one day, while her mother is out of the country, the famed rock star from Staring Into the Abyss shows up on her doorstep. This makes sense – kinda – because Julian Oliver is Taliah's father, even though her mother would never admit it to her.
Julian asks if Taliah if she will drop everything and go with him to his hometown of Oak Falls, Indiana, to meet his father – her grandfather – who is nearing the end of his life. Taliah, torn between betraying her mother's trust and meeting the family she has never known, goes.
With her best friend Harlow by her side, Taliah embarks on a three-day journey to find out everything about her 'father' and her family. But Julian isn't the father Taliah always hoped for, and revelations about her mother's past are seriously shaking her foundation. Through all these new experiences, Taliah will have to find new ways to be true to herself, honoring her past and her future.
Goodreads | Amazon |Barnes & Noble