W…W…W…Wednesday
W…W…W…Wednesday is hosted by Taking on a World of Words and includes Three Ws:
What are you currently reading?
What did you recently finish reading?
What do you think you'll read next?
(Click on the book cover to be linked to its Goodreads page)
WHAT ARE YOU CURRENTLY READING?
I'm so excited about this book. I love the cover and the synopsis sounds amazing. I am part of a blog tour for the book, so that will be up next week. YAY!
WHAT DID YOU RECENTLY FINISH READING?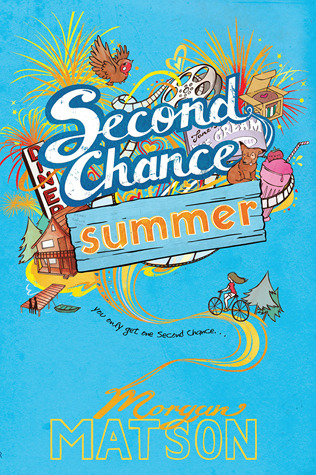 This is a reread for me. Back in 2014, I read Second Chance Summer; it was my first Morgan Matson book, and I was a mess of feels after reading it. During mother's day I was in a funk and super sad, and I needed a good cry. So once again, I read Second Chance Summer and let my emotions take over. I laughed and I cried (more like bawled my eyes out), and loved every page of this story. 
WHAT DO YOU THINK YOU'LL READ NEXT?
Julie Murphy's Dumplin' is one of my favorite contemporary books, so I cannot wait to see how Ramona Blue's story unravels. 
How does your week of reading look?