Waiting on Wednesday is a weekly meme that highlights pre-publication/upcoming releases that readers cannot wait to get their hands on. It is hosted by Jill at Breaking the Spine.
Today I am aiming the spotlight on one of my
most anticipated books of 2017…
Spellbook of the Lost and Found
Title: Spellbook of the Lost and Found
Author: Moïra Fowley-Doyle
Publication date: August 8, 2017
Publisher:  Kathy Dawson Books
Genres: Young Adult, Fantasy
The highly anticipated new book from the acclaimed author of The Accident Season is a gorgeous, twisty story about things gone missing, things returned from the past, and a group of teenagers, connected in ways they could never have imagined.
One stormy Irish summer night, Olive and her best friend, Rose, begin to lose things. It starts with simple items like hairclips and jewelry, but soon it's clear that Rose has lost something much bigger, something she won't talk about, and Olive thinks her best friend is slipping away.
Then seductive diary pages written by a girl named Laurel begin to appear all over town. And Olive meets three mysterious strangers: Ivy, Hazel, and her twin brother, Rowan, secretly squatting in an abandoned housing estate. The trio are wild and alluring, but they seem lost too—and like Rose, they're holding tight to painful secrets.
When they discover the spellbook, it changes everything. Damp, tattered and ancient, it's full of hand-inked charms to conjure back things that have been lost. And it just might be their chance to find what they each need to set everything back to rights.
Unless it's leading them toward things that were never meant to be found…
Goodreads | Amazon | B&N |  The Book Depository
---
You guys, I loved Moïra Fowley-Doyle's The Accident Season and when I found out she was writing a book about spells and witches, I freaked out. I've been obsessing over this synopsis and cover for months.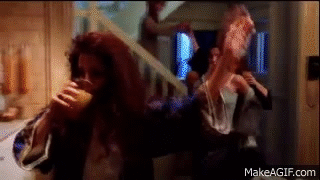 YOU ALL KNOW HOW I FEEL ABOUT WITCHES!!!
Any book that mentions spells, the craft, and witch lore is always high on my radar. Ahhh, that synopsis; I get giddy every time I read it!!!
Is it August yet? I need this book NOW!