---
This week's topic is…
Top Ten Books I Read In One Sitting
(Click on the book cover to be linked to its Goodreads page)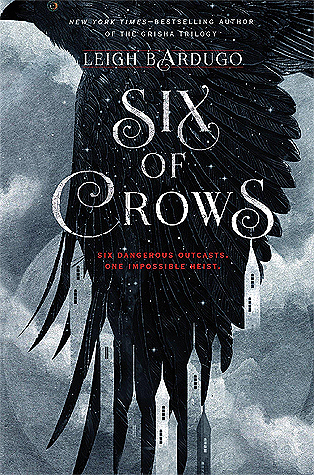 Leigh Bardugo wrote one of my favorite series, The Grisha Trilogy, and once again her storytelling did not disappoint with Six of Crows. Now I just need to motivate myself to read Crooked Kingdom, but I'm too afraid of what's going to happen.

I read Rebel of the Sands for book club, and I absolutely loved it. I love the world and more importantly the characters. I just finished the sequel, which was so good. Now I need book 3!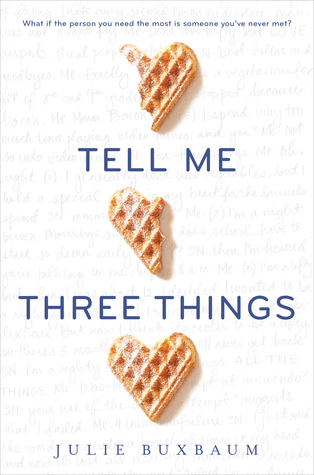 Another book club pick that I absolutely adored. I read Tell Me Three Things in one sitting because it was so fun and quick to read. Plus that cover was obviously screaming my name.

Oh, Uprooted, I fell in love with you so fast, and I still adore you. I remember reading this book when my mom was alive, and I could not put it down. I kept telling my mom, you have to read this after to me.

Anna and the French Kiss is always a book I turn to for a reread. It's cute, funny, and quick. It's also a great cure for a reading slump. Trust me, you want this swoony read in your life.

When a book takes place in Kentucky, I usually gobble it up. And Katie McGarry's Thunder Road series is definitely a book that will keep your heart racing and have you on the edge of your seat.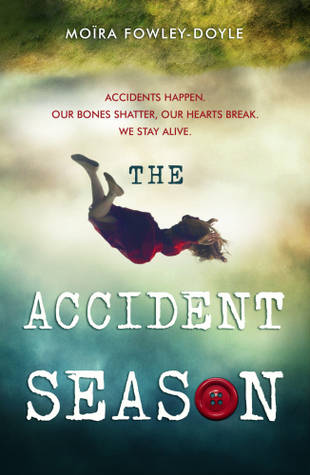 There is something about Moïra Fowley-Doyle's writing and storytelling that is so magical and enchanting. The Accident Season will bewitch you, and I always hope the next reader loves it as much as I did.

Illuminae is filled with pictures, transcripts, and fast-paced dialogue. The whole book is such a quick read, so I have no doubt that any reader will be able to read it in one sitting.

Contemporary books are always fast reads for me, and Fangirl was definitely a great page-turner. I related to Cath on so many levels. I also really enjoyed the story, the quirky characters, and witty dialogue.

Caraval is so enchanting and mysterious. I could not put the book down. I've read it twice already and it just came out in January, hahaha.
What are some books that you could not put down and
ended up reading in one sitting?