W…W…W…Wednesday
W…W…W…Wednesday is hosted by Taking on a World of Words and includes Three Ws:
What are you currently reading?
What did you recently finish reading?
What do you think you'll read next?
(Click on the book cover to be linked to its Goodreads page)
WHAT ARE YOU CURRENTLY READING?

I love being back in this world! The main character is sassy, selfless, and sarcastic, which I love so so much. And the story reads like a movie with well-paced action and great character development! I just wish the love interests were together in more scenes.
WHAT DID YOU RECENTLY FINISH READING?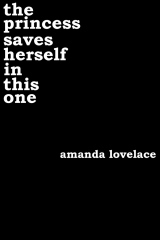 I loved this collection of poetry. I should have a review up in the next few weeks (that will probably won't do it justice).
WHAT DO YOU THINK YOU'LL READ NEXT?
I haven't heard much hype about this book, but the cover just speaks to me!!! *cough* Coffee is life. *cough cough*
How does your week of reading look?