---
This week's topic is…
Thanksgiving Freebie!: Books I Am Thankful For
(Click the Book Cover to be linked to its Goodreads Page)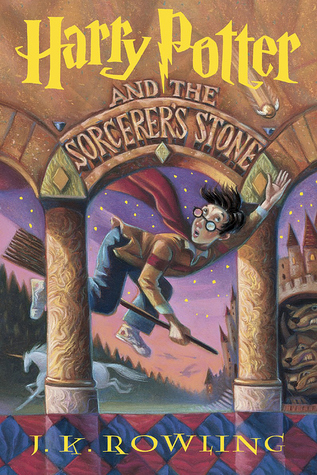 Harry Potter will forever remain a series that I was able to share with my brother. It is also a series that I remember checking out from the library and staying up all night to finish, each time a new book was released.
Ilona Andrews, husband and wife writers, wrote the Kate Daniels series, and since the beginning, I cannot get enough of this series. It is by far my favorite paranormal/urban fantasy/romance series.
I read Uprooted a month before my mom passed away. It's actually the last book I remember discussing with my mom. I read this book in one sitting and I wish that my mom would have been able to enjoy this story too.
This book became a deep part of my book life and my every day life for many reasons. I love the strong themes of feminism, female empowerment, and Victorian/Edwardian social struggles A Mad, Wicked Folly elaborates on. This book gave me hope for Young Adult Literature and the strong, passionate themes that will touch every reader that gets their hands on it.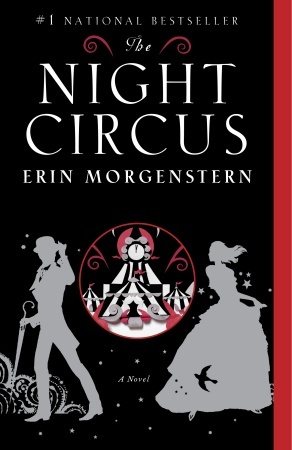 The Night Circus is always the first book I recommend to people. I love the enchanting atmosphere Morgenstern creates in this book and I highly recommend it to readers that love a romantic story with a touch of magic.

I've always had a fascination with Lewis Carroll's most notable novel. This book and even the movie remind me of my struggles I went through in life and in school.
Before I took a Shakespeare class in college, I always refused to read him. I never understood why people raved about his words. However, after taking a year of Shakespeare studies in college and attending numerous plays, I could not get enough of his works. "As You Like" is one of my favorite plays because of the mystery, intrigue, romance, cross-dressing, and humor scattered throughout it.
One of my favorite parts of studying Victorian Literature was discovering and and learning about novels and poems written by female writers. "Goblin Market" is one of my favorite poems rooted with fairy tale images mixed with social commentary and female empowerment. This poem also interested in the Pre-Raphaelites–their writings and artworks are beautiful.
Paradise Lost is one of favorite books/epic poems that comments on social and religious ideologies. This was one of the first pieces of literature that opened my eyes to new ways of thinking in regards to religion, society, morality, choice, injustice, and the idea that every story has more than one voice/one side.
As many of you might know, Jane Eyre is my all-time favorite novel. More importantly, it is one of the first books that my mom gifted to me. It was also one of the first books that we shared a common love for, and I'm so glad I got to enjoy that experience with her.