Hello fellow bookish friends. Today I am joining the conversation with my fellow book bloggers for Book Bloggers Appreciation Week, #BBAW, hosted by Estella Society. 
DAY #1: INTRODUCE YOURSELF 
Day #1's challenge is to introduce yourself by choosing five books that represent you as a person and/or your interests/lifestyle.
HERE WE GO! 
Jane Eyre by Charlotte Brontë is my all-time favorite book. My mom gave me a copy of Jane Eyre when I was eleven-years-old, and from then on, I became an avid reader and lover of the Victorian Period. Even though Jane is described as a plain, female protagonist she embodies all the characteristics I have or I hope to achieve: strong-willed, determined, witty,  intelligent, and independent.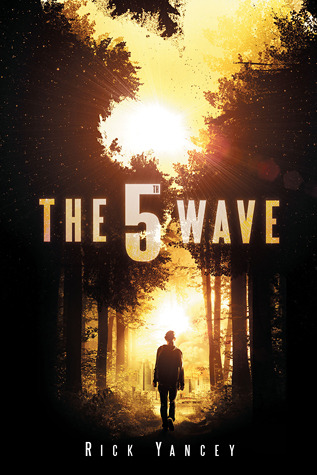 The 5th Wave by Rick Yancey: My father named me after the late 1970s show Battlestar Galactica character, Cassiopeia. I have never met someone with the name Cassiopeia and when I found out that a character shared my namesake, I was super excited. 
The Walking Dead, Vol. 01: Days Gone Bye by Robert Kirkman: A lot of people that are fans of the show The Walking Dead don't know that in the original comic books/graphic novels, the main character, Rick Grimes, and his family are from Kentucky. I am a proud Northern Kentuckian, and every time I drive through Harrison County, Kentucky, I always shout out, "Welcome to Zombieland."  
The Storyspinner by Becky Wallace: The title of this book is a big reflection of me as a writer. Since I was a toddler, according to my parents, I have loved telling stories and adding my own spin to them. Even though I haven't written a story in a long time, I promised my mom, before her passing last year, that I would write a book for her. One day, I hope to spin my own story that will make my mom proud. 
The Witch of Blackbird Pond by Elizabeth George Speare: I have a strong fascination with spells, witches, witch trials, and history, so this book is not only one of my favorites, but it is deeply rooted with my studies of American colonialism and witches.